At VSP Technologies, our number one priority is reducing our customer's Total Cost of Ownership (TCO)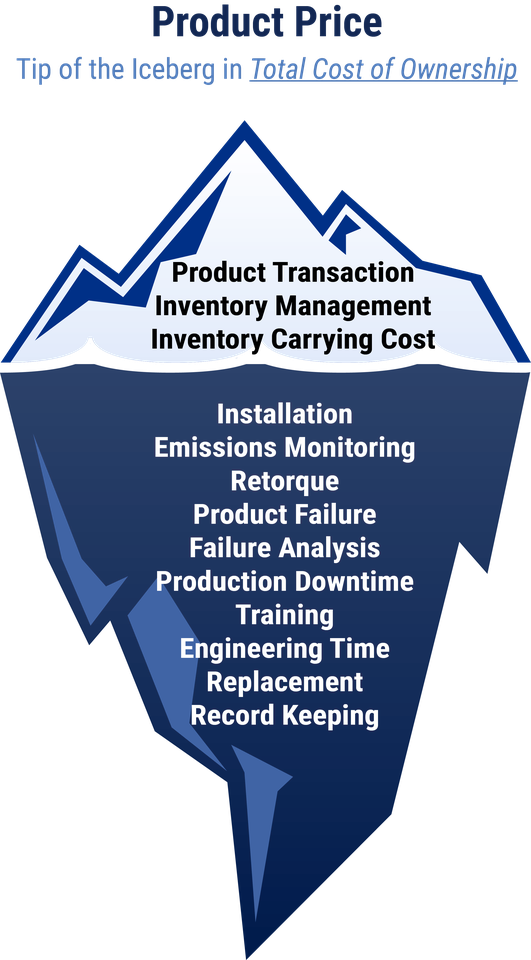 TCO encompasses much more than just the upfront costs associated with purchasing a gasket but rather takes into consideration installation costs, production downtime, replacement costs, emissions monitoring, training, engineering time, and more. Understanding and alleviating these costs is foundational to VSP's value-added services. That is why we created a unique program that compensates our fluid-sealing specialists, engineers, technicians, and support services personnel for customer documented cost savings they generate.
Customer Documented Savings
Our corporate contract customers receive quarterly documentation of these savings. By implementing better work practices & installation procedures coupled with engineering support, on-site training & multi-unit manufacturing capacity since 2002, we've helped our customers save over $150 million.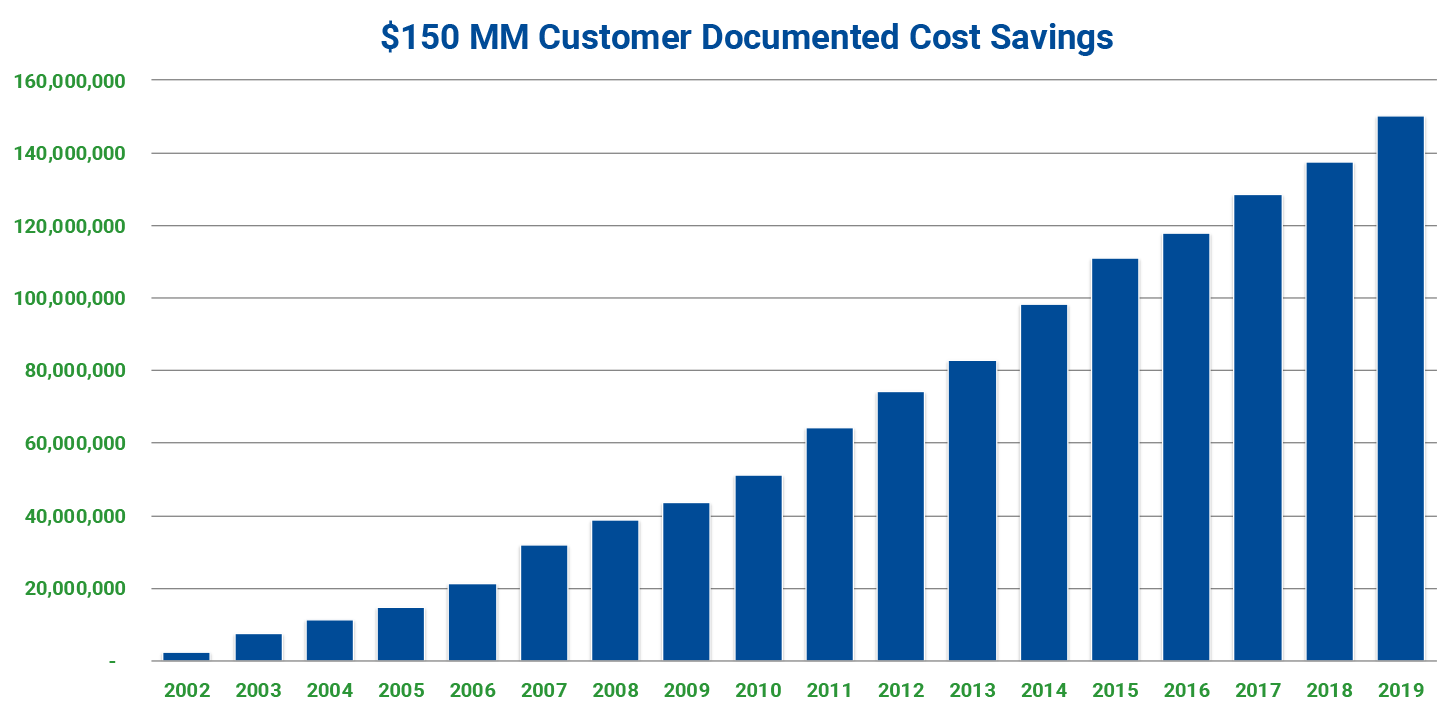 Cumulative Cost Savings
2002 – 2015
2016
2017
2018
2019
$111,002,480
$117,921,656
$128,646,887
$137,529,450
$150,250,945