At VSP Technologies, we pay attention to every detail of the fabrication process
Our fabrication process combines high-quality materials, cutting-edge technologies, and expert manufacturing personnel who are the best in their field.
Our process includes strict internal quality and safety metrics exceeding industry standards and stringent requirements for routine maintenance and calibration of equipment to ensure correctness and accuracy of each customer order.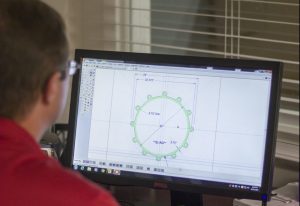 CAD gasket design technology is employed to create complete and accurate drawings to the customers specifications of even the most complex design. All drawings are uploaded to a stored database which is organized and easily accessible for repeat cutting and all revisions are documented and maintained.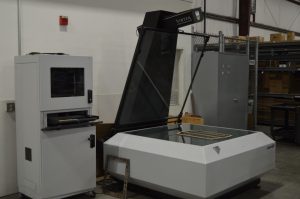 Our Virtek optical scanner assists our CAD operators, it can quickly scan complex gaskets and create a digital copy that can be easily manipulated and utilized.
CNC vibrating and drag blade cutting machines ensure fast, accurate cutting of both standard and complex gasket designs. With tables designated for specific functions such as "clean cutting" (PTFE, ePTFE, etc), graphite based material cutting, and tight tolerance cutting, VSP can deliver the cleanest, highest quality cut possible. We operate
One Zun Digital Cutter
Eleven Atom FlashCuts
Flow water-jet offers quick, clean cutting of even the toughest materials utilizing a concentrated high-pressure stream of water. This machine offers the tightest cutting tolerances, meeting even the the strictest customer requirements, while still being able to cut through material up to 3″ thick ranging from sponge and foam materials to steel.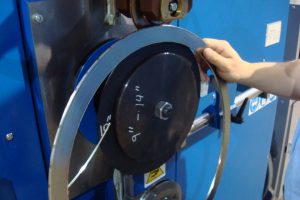 On-site spiral wound manufacturing capabilities at two of our locations allow us to produce spiral wound gaskets up to 72 inches in diameter.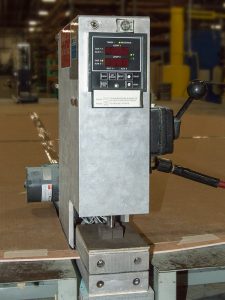 Unique "fusion-bonding" technology allows us to fabricate one-piece PTFE or PTFE-based gaskets with inner diameters in excess of 60-inches.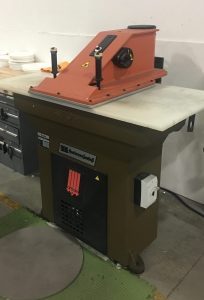 Multiple traveling head presses and hydraulic "clickers" allow us to generate high volumes of standard gasket designs. This equipment utilizes solid steel dies which cover a wide array of ASME and DIN standard piping sizes.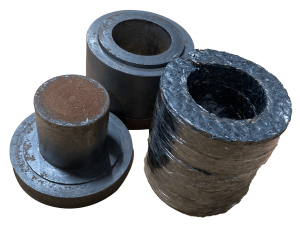 Custom packing sets can be fabricated for pumps, valves, hydraulic rams and a variety of other applications.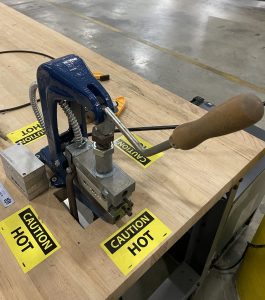 O-Ring Vulcanizer allows us to bond O-ring cord of any size with an ID larger than 3 inches. We stock Viton® and EPDM material and can create both standard and metric size O-Rings.